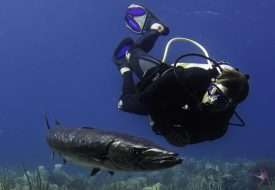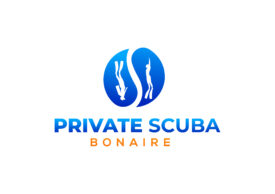 Do you want to SCUBA? Go private and let Bonaire Freediving School can take care of it
Besides been an experienced Freediving Instructor, Luis is also a veteran multi agency SCUBA instructor and If you want to have a day off from Freediving but still be in the water, or if your friends and family rather carry tanks than hold their breath, you can book private SCUBA trip, a PADI course or an old school sport diving CMAS diving course, all at a convenient schedule for you.
Bonaire Freediving School SCUBA service is designed for the discriminating individual who wants a no hassle, no stress, care free, just-come-and-enjoy the ultimate scuba diving dream vacation on an island paradise. Let Bonaire Freediving School pamper you.  For scuba divers, Bonaire is a superb destination in the Caribbean and elsewhere.  For those who haven't discovered the magical underwater world yet but want to learn how to do that, Bonaire offers the best conditions to do so having warm seas, great culinary delights, a slow and easy way of life, and friendly people.  We are Freediving School with scuba diving service specializing in ONE ON ONE personalized guided scuba diving, and scuba instruction, geared to those people who exhibit a concern for the aquatic habitat and the conservation of our fragile environment.
For certified divers, Bonaire Freediving School offers you, your very own personal dive leader, or your personal PADI scuba instructor in your continuing scuba diving education. We offers all PADI sanctioned recreational scuba diving courses ranging from Discover Scuba Diving, Scuba Diver, Open Water, Advanced Open Water, Rescue Diver to Master Diver, and professional scuba diving courses such as Divemaster and all of course all levels of CMAS courses.  We keep our dive trips in very small groups so we can give our clients personalized attention.
For those who want to learn how to scuba dive, we afford you one on one training and at a pace you are comfortable with.  If you are not sure if you want to take a full course, then we can take you on a half day Discover Scuba Diving Experience, where under the control and guidance of your personal instructor, we will introduce you to Bonaire's magical underwater habitat…….an experience of a lifetime!  Although there is a minimum age limit to scuba dive, you are never to old to learn!  We teach "low impact" techniques and philosophies during every program and make every trip an educational experience.
For snorkeling enthusiasts, Bonaire is the place to visit.  A quick snorkel out to the reef and enjoy our underwater wonderland with no restrictions other than your own personal limitations!
Safety, customer satisfaction, care and comfort are our primary concerns and goals.  The biggest compliment you can give us is to recommend us to your family and friends!
Bonaire is not only famous for its world class diving, it has many other different things to satisfy every taste.  From just lazying on the beach sipping cold refreshing drinks and eating delicious food, horseback riding, kite surfing wind surfing, hiking , just to name a few.  So……indulge yourself, and scuba dive with Bonaire Freediving School!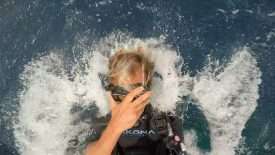 We have CMAS and PADI education available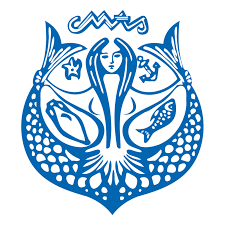 CMAS SCUBA Courses in Bonaire
CMAS 1 Star
Duration: 2.5 Days
Confined Water sessions: 3
SCUBA dives: 2
Price: $290
CMAS 2 Stars
Duration: 4.5 Days
Confined Water sessions: 3
SCUBA dives: 5
Price: $390
CMAS 3 Stars
Call for more information.
CMAS Instructor Training Course is also available upon special request.
Bonaire Freediving School  also offers you All levels of PADI SCUBA Courses, Discover SCUBA Diving program shore dives and night dives
Just let us know when you want to go and we´ll take care of it
@Bonairefreediving @BonairedivingSchool